Secure Online Booking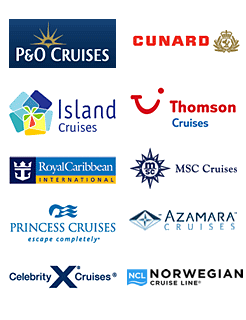 Norwegian Sky

Line:
Norwegian Cruise Lines
Launched:
1st August 1999
Tonnage:
77,104
Length:
853 feet
Total Crew:
950
Occupancy:
2,002
Rating:
stars
Description
Passengers on board the 853 foot Norwegian Sky should note the accolades afforded to Norwegian Cruise Line by the Bahamas Tourism Ministry. Since her launch in 1999, Norwegian Sky has really led the way with its 3-day and 4-day Bahamas cruises, and her 2,002 passengers are sure to be impressed with the attractions on board.

Norwegian Sky – What to do

If you are travelling on Norwegian Sky with your family, you may wish to leave your children somewhere for the day, while you go off to relax. Younger children will find much to amuse them in Kid's Korner, where NCL's specially trained staff are on hand to supervise activities including arts and crafts, computer games and films. For teenagers, The Zone is the place to be, with Wii consoles, games and a disco in the evening more than enough to keep them occupied.

For the grown-ups, Norwegian Sky offers NCL's usual superb fitness and spa facilities, as well as tennis and basketball courts and a jogging track for those who like to keep active. The swimming pool and hot tubs are of course always popular, as is the ship's casino.

Norwegian Sky also houses many places where you can relax with a drink. Should you wish to centre your day around the pool, Champs Bar serves cocktails, beers and wine from its vantage point overlooking the pool, while Breakers Bar is a poolside affair notable for being one of the longest on any of NCL's cruise liners. If you are looking for some fine wine or expensive champagne, head for The Plantation Club or Atrium Bar, the latter supplementing the experience with live piano music. Sports fans will feel right at home in the Longboard Bar, while Captain Cook's Bar is renowned for its Martinis. For something alcohol-free, The Coffee Bar serves up delicious hot drinks in a quaint café environment.

Norwegian Sky – Where to eat

The largest, and therefore most crowded dining areas on board Norwegian Sky are the Crossings Main Dining Room and the Palace Main Dining Room, offering lovely views over the ocean in an attractively decorated room. French cuisine can be enjoyed at Le Bistro, while sumptuous Italian fare is found at Il Adagio, which boasts floor-to-ceiling windows overlooking the sea. A hearty steak is available at Cagney's Steakhouse, while those after a lighter meal can decide on their own portions from the Garden Café buffet.

The Staterooms of Norwegian Sky

Norwegian Sky offers two types of suite room, the Owner's Suite and the Penthouse, which with their private terrace areas, separate seating areas and hot tubs will guarantee a luxurious trip, along with a stunning view. Balcony Staterooms offer a smaller terraced area than those of the suites, but still offer a pleasant ocean view through the floor-to-ceiling French windows. The spacious Oceanview Stateroom offers just what you would expect, in the form of a porthole, while for those on a budget the Inside Staterooms offer comfortable queen-sized beds for you to collapse into at the end of your busy day enjoying all that Norwegian Sky has to offer.