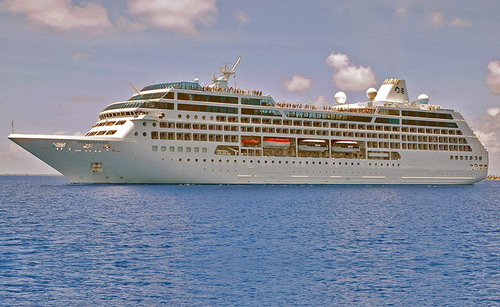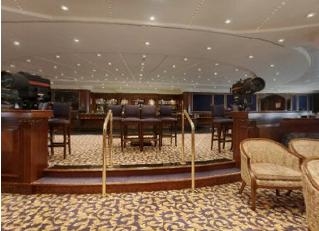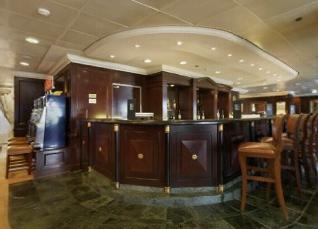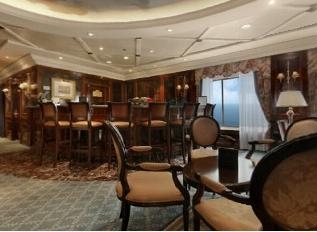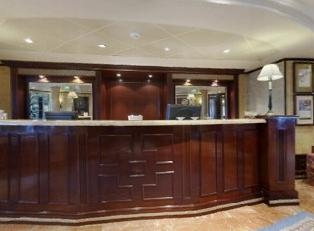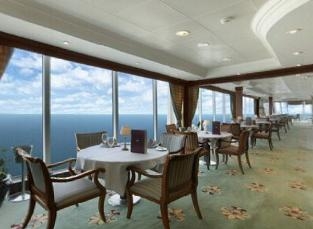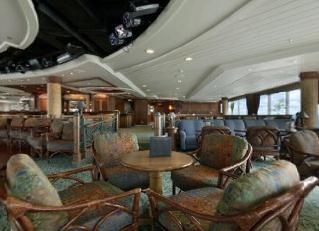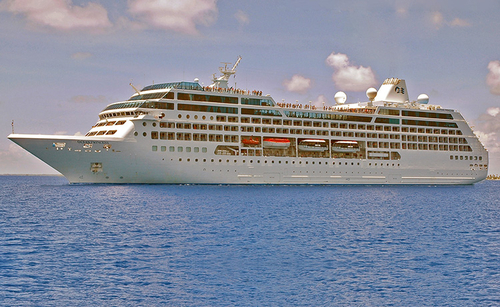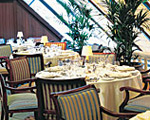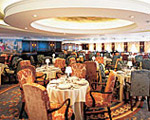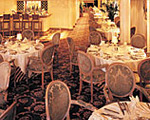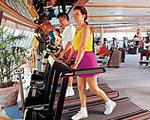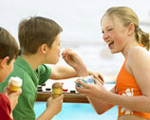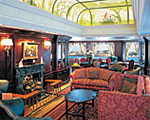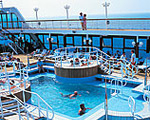 Ocean Princess

Line:
Princess Cruises
Launched:
1st December 2008
Tonnage:
30
Length:
593 feet
Total Crew:
Unknown
Occupancy:
826
Rating:
stars
Description

Ocean Princess is one of the most intimate ships in the Princess cruise fleet. At just 30,277 tons and 593 feet, the ship carries 826 passengers at maximum capacity. That makes Ocean Princess the ideal cruise ship for meeting new people and experiencing personalized service from the crew on lengthy cruise to Africa, Asia, the Baltics, Northern Europe, and the Middle East.


Ocean Princess Recreation


Despite it's smaller size, Ocean Princess offers many activities to Princess cruise guests. Sign up for ScholarShip@Sea for lectures and classes on topics like computers and photography, or get in touch with your creative side with Ceramics@Sea and design your own ceramic masterpiece. The production lounge features two live shows each night, and the ship's bars and nightclubs showcase live musicians and comedians. Films are screened in a small cinema space as well as poolside via projector. The pool and two hot tubs are rarely crowded despite the relaxing space. The Lotus Spa offers relaxing spa and salon treatments like facials, massage, teeth whitening, and more. Spa treatment customers are also granted access to the steam room. The fitness center includes weights, treadmills, elliptical trainers, and exercise classes. The jogging track, golf cage, Ping-Pong table, and shuffleboard courts provide active fun for sporty passengers.


Ocean Princess Food


Dinner in the main dining room is always an elegant event on a Princess cruise, and Ocean Princess offers one of the most traditional dining experiences in the fleet. Choose between early or late seating, and enjoy the company of fellow passengers while dining on delicious gourmet entrees prepared by professional chefs. Open seating is available in the dining room for breakfast and lunch. Breakfast and lunch are also served at the Panorama buffet. The poolside grill cooks made-to-order eggs and omelets in the morning, and serves burgers and hot dogs with French fries during the lunch hour. There's also a pizzeria serving traditional and specialty pizza by the slice for lunch or by the pie for dinner. For something special, passengers can pay a fee to dine at Sabatini's for a multi-course Italian feast or Sterling Steakhouse for perfectly prepare steaks. Afternoon tea is served daily in the main dining room. In-cabin balcony dining with private service is also available for breakfast and dinner for a fee. Room service is available 24 hours.


Ocean Princess Staterooms


Like her sisters in the Princess cruise fleet, Ocean Princess offers many balcony and ocean view rooms - of 334 total staterooms, 92 percent feature ocean views and 75 percent of those have balconies. All staterooms include a safe, a telephone, television, spacious closet, drawer space, mini-fridge, and private bathroom with shower. For extra space and amenities including a bathtub and sofa, mini-suites are a good bet. The premium Owner's Suites include two bathrooms and whirlpool tub.