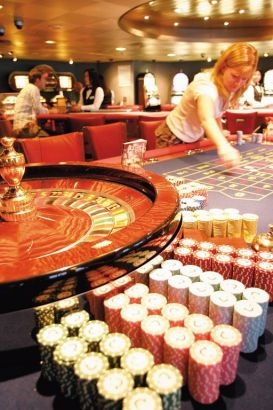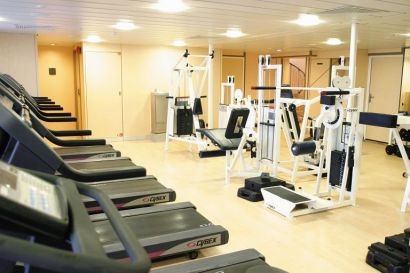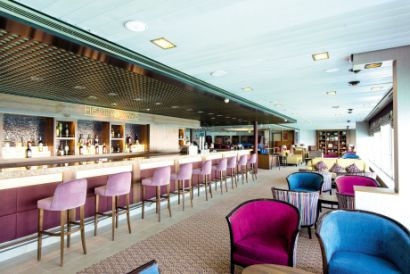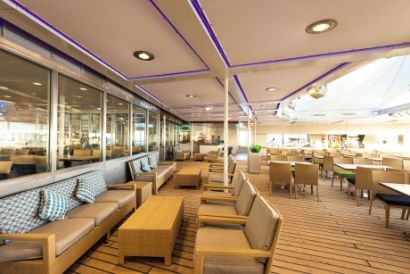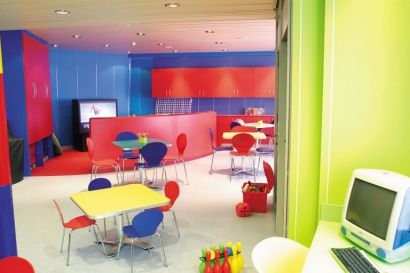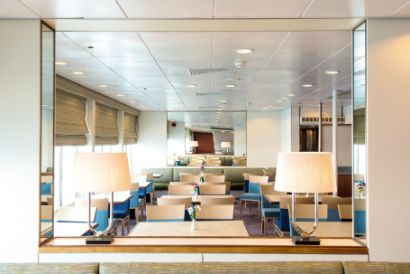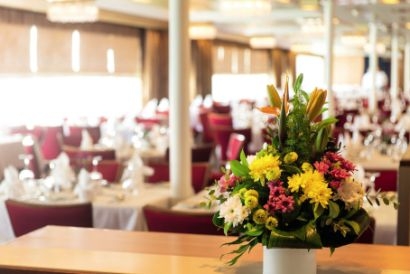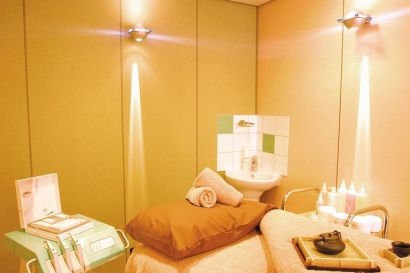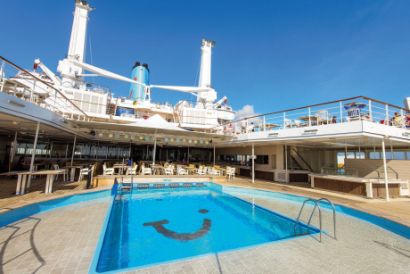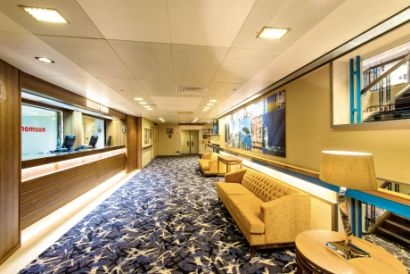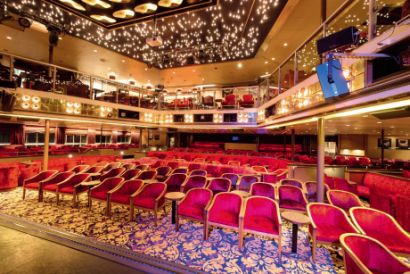 Thomson Celebration

Line:
Thomson Cruises
Launched:
1st January 1950
Tonnage:
33,930
Length:
214 feet
Total Crew:
520
Occupancy:
1,254
Rating:
stars
Description
Thomson Celebration


Catering specifically to British passengers, Thomson Celebration offers an intimate cruising experience. Since undergoing a major renovation in 2008, the ship now includes many modern features. With a passenger-to-crew ratio close to 2-to-1, Thomson Celebration offers extremely personal service to each and every guest onboard. At 33,930 tons and 214 feet, Thomson Celebration carries 1,254 passengers on year-round cruises to the Mediterranean and the Middle East.


Thomson Celebration Recreation


Despite its small size, your Thomson cruise onboard the Celebration features many of the entertainment and recreation you find on today's mega-ships. Two theatres hold nightly performances for West End-style revues, live music, games, karaoke, and dancing. Live music is also featured in the ship's five bars and two lounges. An onboard cinema presents recently released films as well as popcorn. Onboard gambling is available in Hemingway's Casino. For more active passengers, the Oceans Health Club offers a state-of-the-art gym with fitness classes and exercise equipment as well as a full-service salon and spa. Badminton, basketball, and table tennis courts and equipment are found on the Sports Deck, and the ship features two swimming pools for sunning and swimming. A full library, reading room, and Internet lounge provide passengers with plenty of places to relax. The Kidzone caters specifically to younger passengers with kid-friendly activities throughout the day.


Thomson Celebration Food


Thomson cruises provide passengers with a variety of restaurant and dining options. Full waiter service is available in the Meridian restaurant and Mistral's Restaurant. At the Meridian, breakfast, lunch, and six-course dinners are served with open seating. Mistral's Restaurant features an a la carte menu with a small cover charge. Once a week, the Captain's Cocktail Party and Gala dinner is available with set dining times. Enjoy outdoor dining with delicious pasta, pizza, and salads at lunchtime at the Terrace Grill. More flexible dining options are available for busier guests, including the Lido Restaurant self-service buffet, a pizza and snack station, afternoon tea, late-night buffet and 24-hour room service. For a truly special dining experience, try celebrity chef Aldo Zilli's Italian-style restaurant.


Thomson Celebration Staterooms


Luxurious accommodations are standard on Thomson cruises. Thomson Celebration offers inside, standard outside, and deluxe ocean view cabins. All cabins feature private shower with bathroom, a hair dryer, and a mini-bar. Standard outside cabins include a porthole while deluxe ocean view rooms feature large picture windows. For extra perks and amenities, suites are available. Suite holders enjoy express check-in, complementary pressing services, in-cabin breakfast, and concierge services. In-room amenities in suites include lounge areas, sofa beds, and king-sized beds.