Mediterranean Fly & Cruise sailings all year round from April 2015 to April 2016 From Only £349pp
Enjoy the warm Mediterranean hospitality of MSC Cruises and step into a world of comfort, relaxation and adventure. The ships themselves are masterpieces of innovative design and Italian elegance which provide the ideal way to cruise to the many ports of call on offer.
MSC cruises offer luxury cruising with unmistakable Mediterranean hospitality and showcasing the very best in Italian cuisine, culture and service. While maintaining a truly Italian feel MSC welcomes passengers from around the world resulting in a truly international cruise.


Traditional Dining, Beautiful Italian cuisine
Offering traditional, formal dining serving stunning food in beautiful surroundings and with impeccable service; the dining on an MSC cruise is one of the highlights.
Non Stop Entertainment
The entertainment never ends on an MSC cruise, relax with a game of cards or learn a new skill at a dance lesson, relax completely with a yoga session or work up an appetite on the tennis court, or of course you could do absolutely nothing! The choice is yours. Spend the evening sipping a glass of fine wine while enjoying some live music, dancing the night away or try your luck in the casino.
Children's Facilities
MSC's musical friend Doremi will greet your little ones and keep them happy and entertained for the entire cruise. Offering kids clubs and teenage activities for all ages MSC cruises are fun for all the family with games and activities, special children's menus and even their very own swimming pools.
Themed Cruises
Do you have a real passion for golf? Perhaps you are a budding artist or the next Fred Astaire and would relish a week long cruise dedicated to dance? MSC offer theme cruises so you can indulge in your favourite past time while at sea.


The Fleet
What's included on a MSC cruise?

Your home from home
At MSC Cruises UK we offer a wide range of cabins and suites to meet your budget and your needs. From peaceful, economical and comfortable inside cabins to spacious suites with private balcony. All offer stylish features and modern conveniences to make you feel right at home whilst you're on holiday.
Elegant, well appointed suites
All suites offer even more additional space to relax and be yourself, including a sitting area, a private balcony, together with interactive TV, and mini bar. Each suite is warmly decorated and inviting, expertly designed and exquisitely appointed.
Pillow menu
The saying goes that 'a good day follows a good night' which is why we offer all guests a pillow menu and a choice of soft, firm, down or synthetic pillow fillings. This might seem a little fussy but, with so much to see and do on an MSC cruise, we think you deserve a good night's sleep!
Interactive TV
Digital interactive television is available in cabins on board though we cannot guarantee you'll have time to watch it. You can control and record your favourite shows, check your onboard spending, listen to the radio and consult shore excursions.
We have many more amazing deals on MSC Cruises that are selling fast
so don't delay, Call today!
What our customers think:
cruise1st.co.uk is rated 4.3/5 based on 1000+ reviews from the last 12 months. Read our Reviews.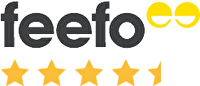 Reviews Score
Our score is based on reviews collected via Feefo, the independent customer research specialist.