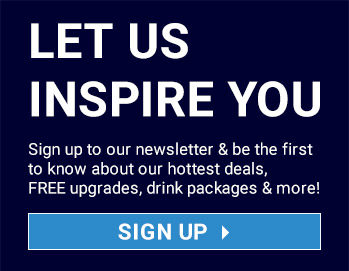 Holland America Signature Class

Signature Class
The Signature Class of ships is made up of three ships from Holland America Line. The Holland America Line ships of the Signature Class are the MS Eurodam & Nieuw Amsterdam.
Launching her maiden voyage in July of 2008, Eurodam marks Holland America Line's new Signature-class ships. She is a sophisticated mid-sized ship with 11 passenger decks, a new topside Pan-Asian restaurant and lounge surrounded by panoramic views, an Explorer's Lounge bar, a new Italian restaurant adjacent to the Lido, elegant luxury boutiques.
Launched from Italian shipbuilder Fincantieri's Marghera shipyard in Venice on July 4, 2010, the 86,000-ton Nieuw Amsterdam celebrates the glamor and history of New York City, formerly called Nieuw Amsterdam, with its inspired interior design and art collection.
Holland America Line has installed an array of works valued at over $3 million, ranging from antiques by traditional Dutch masters to creations by renowned contemporary artists. Some pieces reflect the Dutch Golden Age while others, such as the spectacular centerpiece in the atrium, express a contemporary curiosity. Adorning the ceiling of Nieuw Amsterdam is an eye-catching abstract sculpture of the inverted New York skyline made from clear translucent blocks that hangs upside-down. The sculpture was created by husband and wife Italian artists Gilbert Lebigre and Corinne Roger of Creazioni Lebigre & Roger. The significant collection, which includes works by celebrated artists Andy Warhol, Richard Estes and Roy Lichtenstein, continues with astounding displays throughout the ship.
2016 sees a new Holland America class Pinnacle Class and it's first ship to join the class MS Koningsdam - Pinnacle means "high point"—and the debut of Koningsdam is a high point in Holland America Line history. Then again, in many ways, Koningsdam has been 141 years in the making. As heir, she'll carry forward all of the tradition, nautical heritage, signature service and style for which Holland America Line is known—while raising the bar for 21st-century elegance.
Explore more 11 day cruises sailing around the Canada
Meet Signature Class Fleet
A taste of Signature Class Cruises
Holland America Line Video
Take a look this amazing cruise line
Error