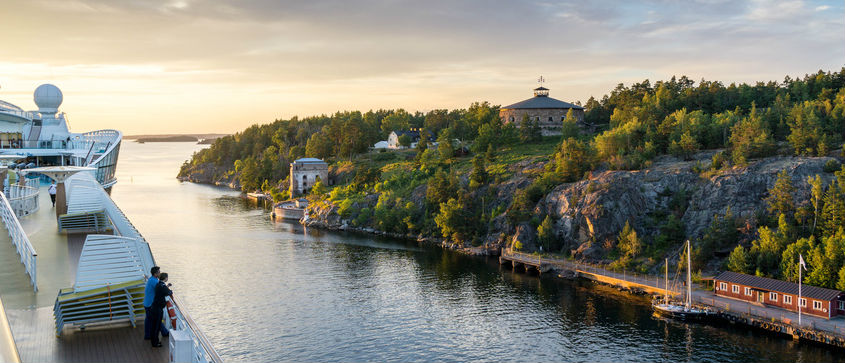 Cheap Cruises
Looking for a cheap cruise holiday? You simply can't beat the thrill of being shipped to an enchanting new destination somewhere halfway across the world! What's more, you get to enjoy the journey in comfort and style, with tons of activities to keep you entertained along the way. There really is something for everyone on a holiday cruise ship, from swimming pools and waterslides to theatres and casinos.
Booking a cheap cruise is an excellent way to immerse yourself in another culture, and at a fraction of the cost you might expect! On this page, you'll find a small selection of some of our cheapest offers. Our strong relationships with world-leading cruise lines enable us to provide deals you won't find anywhere else on the market. We now have over 20,000 offers exclusively available to our customers, with lots of free upgrade options too.
How Can We Offer Such Great Deals?
Our relationship with cruise lines such as Royal Caribbean and Princess Cruises allows us to offer these fantastic cheap cruise deals. They pass unsold cabins and cancellations on to us and we sell them on to you at a huge discount. Cruise lines don't want their ships empty, and you receive a cheap getaway – everybody wins! All of our last minute cruise deals are set at budget-friendly prices that will ensure your whole family can travel in luxury!
A Small Selection Of Our Cheap Cruise Deals
Cheap Prices – Premium Quality Cruises
Don't worry, cheap prices don't mean cheap quality cruises! We offer everything from free upgrades to onboard credit and all-inclusive packages. You'll experience the same great quality as any other passenger onboard – you just pay less! New and exclusive deals are available all of the time, so you and your family can enjoy a premium quality cruise at a cheap cruise package price!
We have plenty more to offer, so please don't hesitate to give us a call if you'd like to find out more. Don't miss out – in some circumstances, we have one-off cabins or very limited availability.
What our customers think: