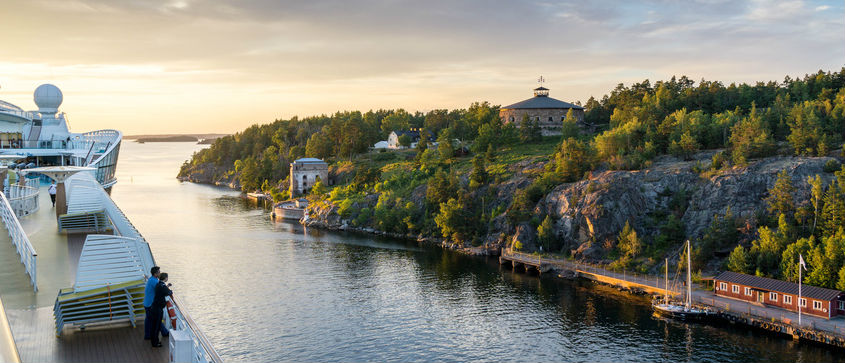 Cheap Cruises
Looking for a cheap cruise holiday? You simply can't beat the thrill of being shipped to an enchanting new destination somewhere halfway across the world! What's more, you get to enjoy the journey in comfort and style, with tons of activities to keep you entertained along the way. There is indeed something for everyone on a holiday cruise, from swimming pools and waterslides to theatres and casinos.
Booking one of our cheap cruises is an excellent way to immerse yourself in another culture, and at a fraction of the cost you might expect! Below, you'll find a small selection of some of our cheapest offers. Our excellent relationships with world-leading cruise lines enable us to provide deals you won't find anywhere else. We now have over 20,000 offers exclusively available to our customers, with lots of free upgrade options too. Browse below or check out some of our cheap cruise deals under £599 and £699.
A Small Selection Of Our Cheap Cruise Deals

15nt - UK to Iceland, Canada & NYC
MSC Meraviglia, 24th Sep 19, 15 nights


26nt -
Southern Med & Canaries to the Caribbean
Costa Luminosa, 7th Nov 19, 26 nights
FREE hotel stay in Venice
,
All inclusive options available!

17nt -
New Zealand Discovery With Melbourne Stay
Golden Princess, 26th Jan 20, 17 nights
Includes 2 nights hotel stay in Melbourne
,
Add Extra Nights In Melbourne - Your Holiday, Your Choice

18nt -
Enchanted Luxury Journey (Barcelona to Florida)
Enchanted Princess, 5th Nov 20, 18 nights
Includes Orlando stay
,
Experience this brand new ship for 2020
,
Exchange your hotel stay for Miami or Fort Lauderdale
,
Includes balcony upgrade
,
NO DEPOSIT


12nt -
South American Tapestry
Costa Pacifica, 17th Feb 20, 12 nights
Buenos Aires Citybreak & FREE Tour!
,
All inclusive options available!
,
Dates Available Dec 19 - Mar 20

15nt -
Edge of Two Continents
Celebrity Edge, 1st Nov 19, 15 nights
Brand New Luxury - Celebrity Edge
,
Newly reduced prices

11nt -
Canaries Adventure
Independence of the Seas, 8th Oct 19, 11 nights
Last chance to book, limited availability

12nt -
Luxury Arabia Intensive Cruise
Azamara Quest, 16th Mar 20, 12 nights
Luxury more inclusive cruising with drinks, gratuities and more
,
New incredible low prices

35nt - Grand Voyage to Australia
Queen Mary 2, 10th Jan 21, 35 nights


7nt -
Luxury No Fly Norwegian Fjords
Crown Princess, 15th Aug 20, 7 nights
"Free Upgrade" from Ocean View to Balcony Stateroom!

7nt -
France, Spain & Portugal
Independence of the Seas, 19th Oct 19, 7 nights
Last chance to book, limited availability

14nt -
Italian Mediterranean
Explorer of the Seas, 21st Sep 19, 14 nights
Last chance to book, limited availability
Cheap Prices – Premium Quality Cruises
Don't worry, cheap prices don't mean less quality cruises! We offer everything from free upgrades to onboard credit and all-inclusive packages. You'll experience the same great quality as any other passenger onboard – you just pay less! There are usually new and exclusive deals available, so you and your family can enjoy a premium quality cruise at a cheap cruise package price!
We have plenty more to offer, don't hesitate to give us a call if you'd like to find out more. Don't miss out – in some circumstances, we have one-off cabins or very limited availability.