Marella Discovery
Launched in 2016, the Marella Discovery is a modern, luxurious cruise ship that has so much to offer on board. Boasting spectacular cabins that are fully equipped with everything to ensure your voyage is everything you crave for, this premium ship certainly won't disappoint. You can even opt for a family suite with ample space to comfortably accommodate up to 7 people.
What's more? The Marella Cruises cruise ship offers a huge range of dining options and activities for passengers to enjoy at their leisure, and what is most exciting about this ship is everyone goes all-inclusive; this means your drinks, including processco and cider, plus meals in five restaurants and most onboard activities will all be a part of the deal.
a taste of Marella cruise deals
Marella Discovery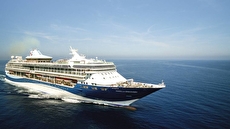 Aegean Shores
27th Sep 19 - 7 nights
All Inclusive Cruise!
,
Full Package with Transfers!
Marella Discovery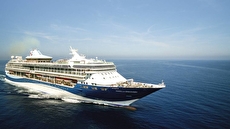 Enchanting Far East 1
13th Feb 20 - 14 nights
All Inclusive Cruise!
Marella Discovery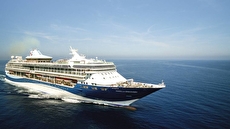 Adriatic Explorer
18th Oct 19 - 7 nights
All Inclusive Cruise!
More About Marella Discovery
A state of the art cruise experience
This cruise ship pulls all strings when it comes to entertainment. With the Broad show lounge, which hosts a number of shows and comedians from the UK, Movies by the Moonlight – an open air cinema – and the Live Room, with family-friendly games and performances, there's certainly a huge number of activities to experience onboard.
The Marella Discovery also offers a high rock-climbing wall, a mini golf green, a kid's club, a Hideout Spot for teens, a spa, and an adults-only sun deck. There are also plenty of bars and lounges to keep you entertained when the sun starts to set.
And, with dining options including the Kira La Asian restaurant, the Steak House Surf & Turf, the Islands buffet, and the Snack Shack, you can dine in a different restaurant every night of your visit! Explore fantastic locations around the world aboard this incredible vessel.
A Selection of Onboard Amenities
Ocean Beauty Spa & Salon
Steakhouse Surf & Turf
Kora La
Islands
Snack Shack
47*
Gallery 47*
The Glass House
Pure Portrait Studio
Broadway Show Lounge
Bar Eleven
Venue
Movies By Moonlight
Live Casino
The Hideout(Teen Club)
Whirlpools
Live Room
Atrium Bar
Rock-Climbing Wall
Mini Golf
Adults-Only Sun Deck
Games Area
Pool Bar
Jogging Track