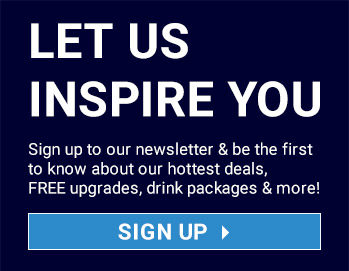 Contact Cruise1st
Please do not hesitate to get in touch with us regarding any of your cruising needs or enquiries. Here at Cruise1st, we believe that our cruise deals are second to none. We have an enormous selection of over 20,000 cruise deals for you to choose from, as far away as Australia and New Zealand to the Pacific Islands and Asia.
We can tailor a cruise holiday package around your requirements and preferences, or find the best deal available to suit your budget—whatever that may be. We also have a variety of upgrade deals, including many that offer all-inclusive packages and onboard credit deals.
At Cruise1st, we are here to make your dream cruise holiday come true! Our experienced cruise specialists are only a phone call away, and are always on hand to answer questions you may have.
Cruise1st Company Information:
Office Address:
Office 310 3rd floor
Manchester Digital World.
1 Lowry Plaza,
The Quays
Salford,
M50 3UB
Aftersales & Customer Service:
We have temporarily closed our phone lines due to the current circumstances, but please don't worry, we are actively contacting our customers in departure date order to discuss the available options as this varies by cruise line. If you've had a notification from either Cruise1st or directly from the cruise line you're due to sail with to notify you of a cancellation, we will be in touch soon. In the meantime, you can find the latest information regarding suspended sailings on our website.
Thank you so much for your continued patience during this very unsettling time. We are doing everything we possibly can to take care of our loyal & valued customers.
Email us: [email protected]
here.If you would like to pay your balance you can do so online