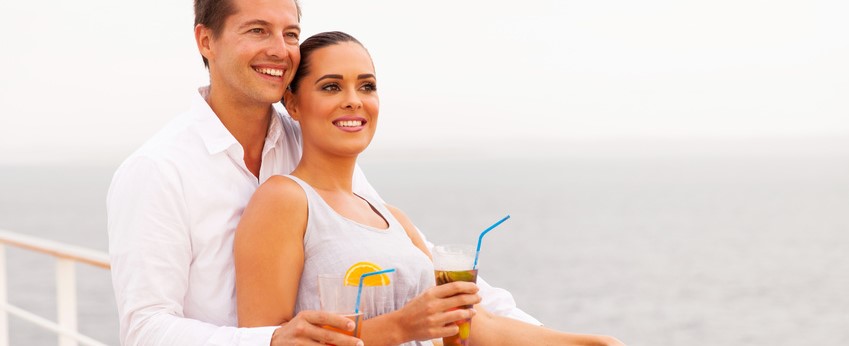 May Cruise Deals
Have you ever wondered what summer would be like without the hustle and bustle of the crowd? Treat yourself to a May cruise and find out.
All of the joys of summer in Europe, without the crowd
If only life was always as easy as this! There is no better time to visit Europe than in May. You can experience the summer sun in relative peace and tranquillity, just before the usual crowd arrive. Picture this: tasting fine aged wines in a French vineyard with the locals or walking along a quiet and secluded beach in Greece. No queues for the Colosseum and Pantheon of Rome and the best table at lunch every day.
May is a fantastic time of the year to see Northern Europe too. With the early summer sun starting to cast its glow, the Norwegian fjords and Baltics come to life. From breath-taking natural wonders to fantastic inner-city adventures, you'll be spoilt for choice when you see the wealth of experiences on offer.
Push the Boat Out
If you want to make your May cruise a little different, why not head east? See one of the great wonders of the world in China. Explore the Forbidden City or marvel at the Terracotta Army. Visit Disneyland in Hong Kong or the stunning island resort of Sentosa in Singapore. It sounds magical, doesn't it? You can do all this and more in just two weeks with a luxury Cruise1st voyage.!
Why Choose Cruise1st?
When you book a cruise with us, you're not just buying a holiday, you're investing in memories you can cherish for a lifetime. We understand that everyone is different, and that's why we have one of the biggest selections of cruises available anywhere on the web.. Whether you fancy a mini-break to somewhere close by or a longer voyage to a distant corner, we are more than able to cater for those needs.
We have over 20 thousand great deals online. All you have to do is enter your voyage dates, destination and budget. We'll do the rest. It couldn't be easier to book a May cruise. If you can't find what you are looking for, simply get in touch today and we'll create a tailor-made cruise just for you!
SEARCH FOR THE BEST MAY CRUISE DEALS USING OUR SEARCH TOOL
A SELECTION OF OUR TOP CRUISE DEALS