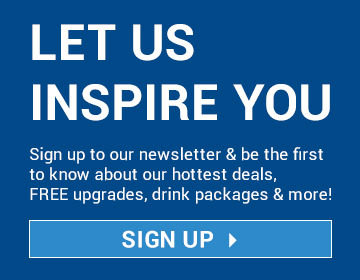 MSC Grandiosa
The MSC Grandiosa houses 6,334 guests, is the First of the MSC's Meraviglia-Plus Class ships and includes an exclusive set of Cirque du Soleil at sea shows which have been designed specifically for the ship. Guests can also enjoy speciality dining experiences, designed by some of the worlds top chefs, a brand new experience for the children to enjoy and the amazing Galleria Grandiosa. Travellers looking for a luxury experience will find it in Grandiosa's MSC Yacht Club. This exclusive area includes its own swimming pool, restraunt and solarium, as well as a range of high-end suites.
A Selection of Our Other MSC Grandiosa Cruise Deals
MSC Grandiosa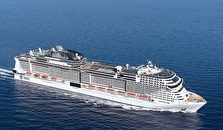 Mediterranean Marvels From Barcelona
23rd Oct 21 - 7 nights

MSC Grandiosa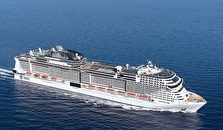 Spain, France & Italy
22nd Oct 21 - 7 nights
MSC Grandiosa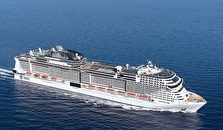 AI Med Gems With Derek & Emma From Cruise1st TV
18th Sep 21 - 7 nights
Free all inclusive drinks package
,

Why Cruise on MSC Grandiosa?
A New Vision for Entertainment at Sea
If there's one thing that MSC Grandiosa can truly write home about, it's entertainment. As with Meraviglia, MSC is continuing its tradition of boundary pushing onboard Grandiosa, with the iconic Cirque du Soleil performance troupe crowning a truly inspired nightly entertainment programme. Guests can enjoy two Cirque shows during their itinerary, with each performance perfectly utilising cutting-edge entertainment arena, The Carousel Lounge.
Excitement for All Ages
By day, things are just as spectacular. Young travellers will relish days spent splashing in the Polar Aquapark or playing in the age-categorised kids' clubs, while older travellers will find serenity beside the Atmosphere pool, or else in the exclusive MSC Yacht Club zone. The MSC Gym by Technogym is another noteworthy feature for those who like to keep active, while F1 Simulators, the Sportplex and a full-sized bowling alley promise fun and laughter for all the family.
What You Will Find Onboard
Next-Gen Technology
Every millimetre of the MSC Grandiosa has been carefully considered to maximise your sense of joy and fulfilment on the high seas. From the 80-metre LED dome of the Galleria Grandiosa, which recreates the drama of sunsets and starry nights, to the Atmosphere pool, with its luxurious sunbeds and by-night cinema screen; this is a ship which will continue doling out surprises until your final day onboard.
Perhaps one of MSC's greatest triumphs onboard Grandiosa is the inclusion of the new, state-of-the-art MSC for Me technology, which is guaranteed to elevate your experience. Using smart-watch technology, passengers can secure dinner reservations, make purchases and review their shipboard account. There's even the option to geolocate your children, giving you complete peace of mind and the freedom to totally relax.
Fabulous Amenities
As the newest ship in MSC's fleet, Grandiosa is well appointed with all of the fantastic amenities you would expect from the cruise line including:
Spacious suites
Waterpark
Cirque du Soleil at sea
TV studio and Bar
Sportplex and Bowling Alley
Extensive range of restaurants and bars