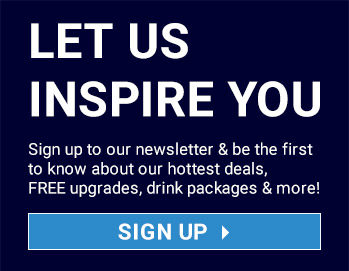 12 Day Cruises
A 12 day cruise is the perfect option to make a short getaway feel like a much longer period of repose, offering you the chance to unwind without the hassle. The beauty of such a cruise is that you only have to unpack once and settle into one room, yet still experience a rich variety of cultures, landscapes and destinations. Cruise 1st, the UK's premier cruise specialist, offers a variety of options to make sure your 11 night cruise is the best you've ever taken.
Take a look at our best 12 Day Cruises
Cruise Lines for 12 Day Durations
Take a look at all the amazing cruises we offer!
Error