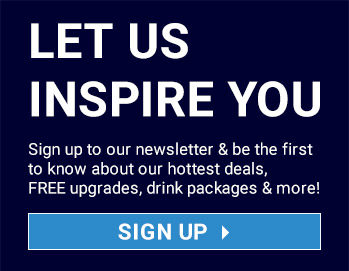 13 Day Cruises
For a taste of the exotic in under two weeks, you can't beat a 13 day cruise from Cruise 1st. With cruises leaving in 2019 from Southampton as well as ports further afield, there is simply no better option for seeing exotic locations without having to deal with difficulties, such as language barriers or customs. Take a cruise with Cruise 1st and you could experience the dream holiday of a lifetime – it only takes a click of a button.
take a look at our best 13 Day Cruises
Cruise Lines for 13 Day Durations
Take a look at all the amazing cruises we offer!
Error