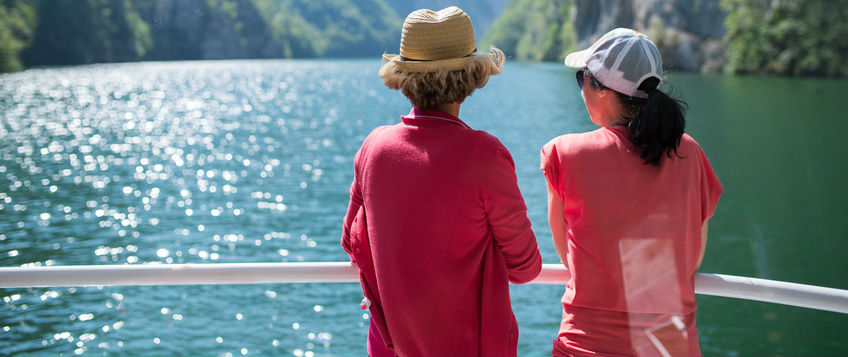 15 Day Cruises
If you want to escape from the stresses and strains of the daily grind, a 15 day cruise is the perfect tonic. Whether you want to discover Europe, the Caribbean or even Asia, Cruise 1st, the UK's fastest growing cruise specialist, have a huge range of cruises on offer to suit all tastes, budgets and circumstances. With holidays tailored to meet all needs, from a family vacation to a romantic getaway, you can ensure you get the most out of your downtime and enjoy a well-earned repose.
European Cruises – What Can I Expect?
With Cruise 1st, the options are unbelievable. For a 14-night cruise in Europe, why not try something different and sample a Baltic smorgasbord of sight-seeing opportunities? Although we often think of cold temperatures when we hear the word Baltic, a summer break offers glorious sunshine, unbeatable scenery and culture-dense destinations. You could swing by Belgium and Finland or even visit the largest country in the world by landmass, Russia. If the cultural capital of St Petersburg isn't what you're looking for, how about a succession of scintillating Scandinavian hotspots such as Estonia, Sweden, Denmark or Norway?
Tour the Globe in Style
Alternatively, you might be thirsting for a journey with a more Eastern feel. If that's the case, you can take a 14 night cruise by the world-famous Krakatoa Volcano between Juva and Sumatra in Indonesia or venture onto the equally breath-taking Indonesian islands of Komodo and Lombok. If you're in desperate need of some down-time, visit the secluded bay of Celukan Bawang, a haven for relaxation that still remains within touching distance of some of Bali's liveliest locations.
Book the Cruise of a Lifetime with Cruise 1st Today
When booking with Cruise 1st, you can be rest assured in the knowledge that our trained team of dedicated specialists will work tirelessly to find the best deal for you. With the ability to book just the cruise or a combination of cruise and flight, you can find the right getaway for your situation. Cruise 1st bags you a state-of-the art ship with all of the finest amenities, including the very best in sophisticated cuisine, fantastic facilities and endless entertainment opportunities. What are you waiting for? Book the 15 day cruise of a lifetime with Cruise 1st today.

A SELECTION OF OUR TOP CRUISE DEALS
Cruise Lines for 15 Day Durations