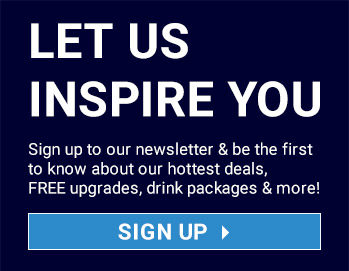 15 Day Cruises
If you want to escape from the stresses and strains of the daily grind, a 15 day cruise is the perfect tonic. Whether you want to discover Europe, the Caribbean or even Asia, Cruise 1st, the UK's fastest growing cruise specialist, have a huge range of cruises on offer to suit all tastes, budgets and circumstances. With holidays tailored to meet all needs, from a family vacation to a romantic getaway, you can ensure you get the most out of your downtime and enjoy a well-earned repose.
Take a look at our best 15 Day Cruises
Cruise Lines for 15 Day Durations
Take a look at all the amazing cruises we offer!
Error