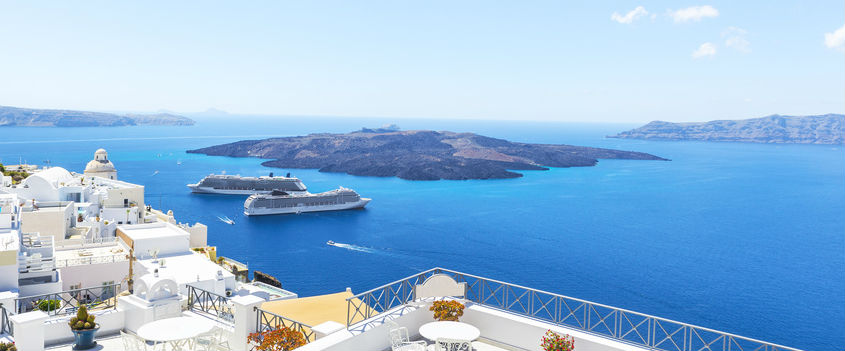 16 Day Cruises
A lengthy cruise is the perfect way to cover long distances and incorporate many awe-inspiring destinations into one single trip. With a 16 day cruise from Cruise 1st, you can make the journey itself part of the attraction, allowing you to cover much greater distances at a relaxed pace and still see many of the wonders our beautiful world has to offer. If you need a dose of inspiration, take a look at these possibilities:
Mediterranean Marvels
If you'd like a 16 day cruise starting in Europe, why not take a cruise along Greece to United Arab Emirates route? The beauty of cruise voyages is that you can begin your journey in one continent and end in quite a different one, taking in everything that the route has to offer at a leisurely pace along the way. After departing from the port of Piraeus in Athens, you could stop by renowned Rhodes, the former site of the Ancient Wonder of the World, Colossus, and the beautiful and cultural city of Limassol in Cyprus. Then you could have several days on the open sea, giving you plenty of time to enjoy the on-board amenities and attractions. The journey could be broken up by traversing the world famous Suez Canal and a brief pause in Muscat, Oman, before finishing at the resort of Dubai.
South East Asian Surprise
However, if you'd prefer an oriental twist on your cruise, a 15 night cruise of South East Asia might be just right for you. Departing from the thriving metropolis of Hong Kong in China, you'd be free to sample the vibrant cultures and cuisines of nations, such as Vietnam, Thailand, Cambodia, Singapore and Malaysia. Finish your epic journey in the densely populated Indian city of Mumbai. Prepare for some truly stunning scenery, fantastic beaches, a magnificent climate and a plethora of culinary delights to tantalise your taste-buds. This is Asia – like you've never seen it before.
Cruise 1st – Premier Specialists, Premier Service
Only on a cruise could you visit such a variety of countries, and still return home relaxed and rested. Visiting a rich diversity of cities, countries and culture simply can't be achieved with a conventional holiday. And there's no one better at making sure that the cruise you choose is right for you than Cruise 1st. As premier specialists in the UK, our dedicated and helpful team at Cruise 1st will ensure your break is the trip of a lifetime. Don't delay – book your 16 day cruise today!

A SELECTION OF OUR TOP CRUISE DEALS
Cruise Lines for 16 Day Durations