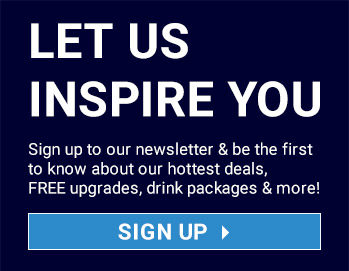 17 Day Cruises
For the perfect longer break, why not see something new with a 17 day cruise on the route of your choice? With cruise ships becoming ever more popular, there are a myriad of options available to suit every taste and style. Whether you're an intrepid adventurer intent on new discoveries or simply love to relax and take in the sunshine, a cruise could offer you your ideal scenario. At cruise 1st, the UK's fastest growing cruise specialist, we scour the internet and the globe to bring you the very best in quality and value specific to your needs and wants.
take a look at our best 17 Day Cruises
Cruise Lines for 17 Day Durations
Take a look at all the amazing cruises we offer!
Error