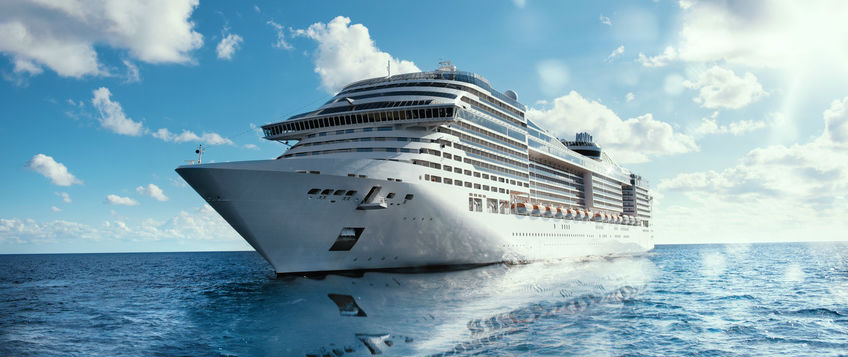 18 Day Cruises
If you're planning a three week holiday, but you're not entirely sure what to do with it, an 18 day cruise in 2019 could be just the ticket. Cruises are perfect if you're searching for the holiday of a lifetime, full of memories that you will cherish forever. Rather than wishing your transit time to be over and wishing away your holiday time with it, you'll hope this journey never ends.
Cruise 1st provides cruises for all time, budgets and desired routes - do any of these possibilities take your fancy?
Mediterranean Cruises – What Can You Expect?
If you enjoy nothing better than delectable cuisine, beautiful climates and afternoon siestas, it sounds like the Mediterranean is where you belong. Why not try an 18 day cruise from Southampton? While your journey would begin and end within easy reach of your home, you'll find yourself transport to another world in next to no time. Marvel at Mount Etna on the eastern coast of Sicily, revel in the Greek splendour of Corfu, be blown away by the picture-postcard beauty of Dubrovnik and let yourself by enchanted by romantic Venice in the heart of the Mediterranean Sea. With an extended 17-night cruise, taking in all of the major Mediterranean hotspots is as easy as a walk in the park.
Push the Boat Out
For those who prefer more free time to explore exotic locations and stretch their legs on the mainland, there's also the option of combining a cruise with a mini-break in the destination of your choice. You could visit the cultural mecca of the Far East on an 18 day cruise, for example. After flying out to Bali International Airport, you could have several nights of free time to explore the Indonesian paradise and really get to grips with the island. Then, you could enjoy a luxurious cruise beginning and ending in Singapore and passing by the culturally vibrant city of Bangkok, where tuk-tuks can ferry you across the tireless metropolis and street vendors proffer delicious fare at every corner. You could also stop by Ho Chi Minh City, named for the late revered ruler of the country and teeming with history. This exotic extravaganza could offer the best of relaxation and adventure combined, all in less than three weeks!

A SELECTION OF OUR TOP CRUISE DEALS
Cruise Lines for 18 Day Durations