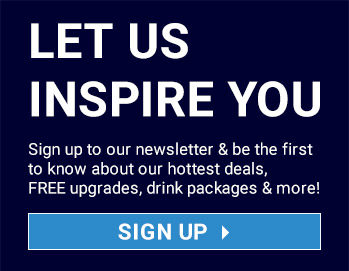 20 Day Cruises
Do you ever return from a holiday feeling like you need a break? Often, trying to pack so many activities and sights into a short period of time can leave you feeling exhausted and needing a holiday from your holiday. However, there is an easier way… With a relaxing 20 day cruise, such a dilemma never occurs.The advantage of a cruise organised by Cruise1st is that you can conveniently visit all of the magnificent destinations the world offers. The world is literally brought to you on a cruise.
take a look at our best 20 day cruises
Cruise Lines for 20 Day Durations
Take a look at all the amazing cruises we offer!
Error