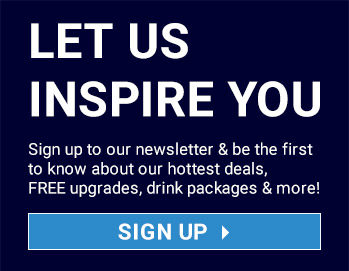 21 Day Cruises
If you haven't considered a lengthier cruise trip, such as a 3 week voyage, you're missing out. With the rapid development of cruise liners and the incredible choice of entertainment on-board, a 21 day cruise can be an action packed adventure. It doesn't matter if you choose to spend your time on-board your ship or on excursions, you'll have a fun-packed trip.
take a look at our best 21 day cruises
Cruise Lines for 21 Day Durations
Take a look at all the amazing cruises we offer!
Error