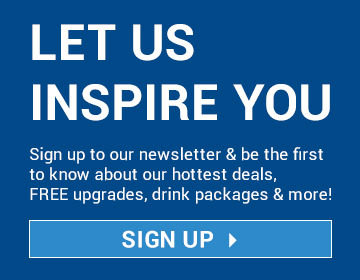 4 Day Cruises
You might be under the impression that cruises are reserved for longer distances and lengthier time spans. Whilst it's true that a longer cruise can often be very rewarding, a short 4 day cruise can be equally enjoyable. And it could be just what the doctor ordered if you need to recharge your batteries. At Cruise1st, we work closely with more than a dozen different cruise lines to ensure that you get the best deal, no matter how long – or little – you want to spend on the waves.
Take a look at our best 4 Day Cruises
Cruise Lines for Short Durations
Take a look at all the amazing cruises we offer!