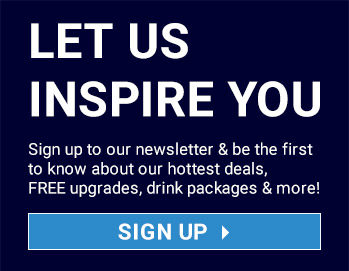 5 Day Cruises
A 5-day cruise is the perfect week-long getaway. Sail around Europe in style, luxury and ease without the commitment of taking too much annual leave! Have you always wanted to take a cruise but have been put off by the price tag? Whilst this may be accurate of the past, this doesn't prove applicable anymore. Due to growing competition and increased popularity, prices have been driven down, which is fantastic news for you! If you only plan to get away on a cruise for a few days; you would find a range of affordable itinerary options. Our dedicated team spend all of their time trawling through cruise itineraries from many cruise lines to bring you the very best cruise offers available.
Take a look at our best 5 Day Cruises
Cruise Lines for Short Durations
Take a look at all the amazing cruises we offer!
Error