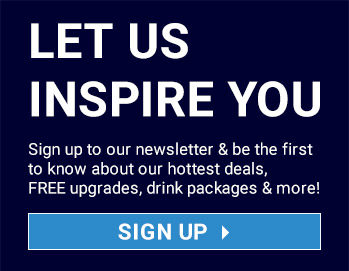 6 Day Cruises
Do you find planning a holiday stressful or complicated? Do all of the reviews and price comparisons suck the fun out of your well-deserved break? Would you like to go on a cruise but do not have long vacation breaks? You might want to try a different type of holiday. Short cruise breaks - 6-day cruises, for example - could be the perfect option for you.
Cruise1st searches the globe to bring you the best deals at the best prices, so you don't have to. And, since we work closely with more than a dozen cruise liners, there are so many options to choose from. You're bound to find the ideal cruise for you right here.
take a look at our best 6 day cruises
Cruise Lines for Short Durations
Take a look at all the amazing cruises we offer!
Error