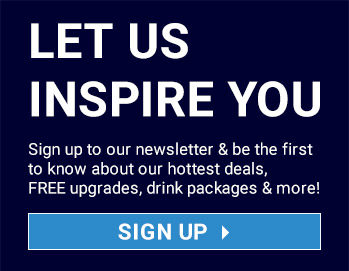 Summer Cruises
For some people, the Summer months can't come around quick enough, especially when it's been a very cold winter. What better way to spend your summer holiday than on a summer cruise. Endless days relaxing on deck and sipping cocktails under the moonlight. Sounds good?
Well if you haven't made any plans yet, then look no further than Cruise1st for your summer cruise. Summer time is considered one of the most expensive times of the year but with a summer cruise, your money will go a lot further. A summer cruise will take you to more than one destination on one holiday; you can be waking up in Spain one day and then Italy the next! You could be eating gourmet food every night and taking full advantage of all your cruise ship has to offer from dedicated children's clubs for all age groups, organised sports events, evenings of dancing the night away or enjoying West End style musicals all on one floating paradise.
Summer cruises are ideal for all the family from grandparents to new additions and there is something for everyone to enjoy. No need to sit on the beach every day doing the same thing over and over again. On a 7 night itinerary, you can visit at least 4 different destinations and have an experience of a lifetime for probably the same price as a land holiday where you would most probably do the same thing every day or go through the hassle of moving from place to place.

Cruise Lines for Summer Cruises