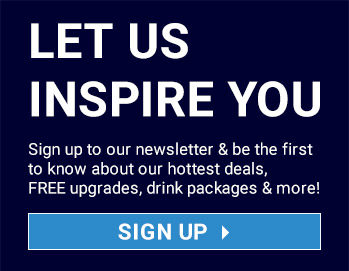 P&O Cruises - Long Durations
Want to go the extra mile? No time for a full world cruise? Try these amazing long duration cruises for a flavour of the global voyages - at a fraction of the price!
Every year, P&O Cruises release a sublime selection of extraordinary long duration cruises visiting some of the most amazing places around the globe. These full and partial circumnavigations bring with them the opportunity for a cruise of a lifetime, often lasting three months or more! While we would all love to pack our bags and sail away on an exotic cruise to the four corners of the earth, the truth is that with busy lifestyles and limited holidays, not many people have the luxury of fulfilling this dream!
But many people don't realise that for a lot less time away from the UK, you can now cherry-pick your favourite no-fly destinations and durations - or whether you cruise and stay, to get the best bits of a global voyage for a fraction of the price!
Take a Look at Our Stunning Locations and Incredible Prices!