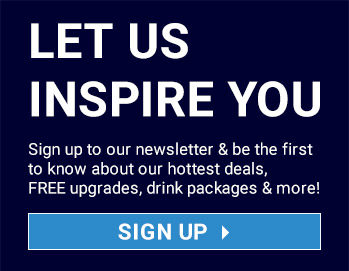 9 Day Cruises
If you haven't discovered the many benefits of cruise holidays yet, what are you waiting for? The beauty of cruises is that even with a shorter trip you can still pack in a lot, since the destinations are virtually brought to your doorstep. This allows for better time management – travelling while you sleep – but also a greater sense of convenience. If you'd like to sample a 9-day cruise for your next holiday, here is a glimpse at some of the unbelievable options you can choose from with Cruise1st.
take a look at our best 9 day cruises
Cruise Lines for 9 Day Durations
Take a look at all the amazing cruises we offer!
Error