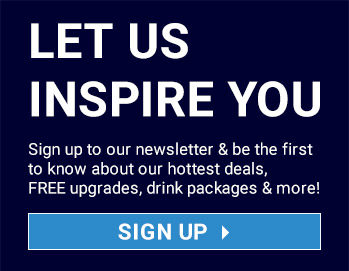 Autumn Cruises
An autumn cruise is a good time to get away at a cheaper cost as the high cost of summer cruising dwindles, giving you the perfect opportunity for a last minute cheap cruise.
Autumn is a perfect time to cruise. The Mediterranean summer heat is cooling down and the summer crowds have dispersed, making it more pleasant for you to enjoy. Cooler temperatures make sightseeing far more comfortable and if you're visiting historical or cultural places, there'll be less queuing and more time to see everything, and with most cruise lines visiting major cities such as Barcelona, Rome and Venice, you still would have a wonderful cruise experience.
In the Caribbean, the hurricane season is over and eagerly waiting for the winter cruisers to arrive, so you can find a really cheap autumn cruise deal that allows you soak up the sun on a not so crowded beach.

If you fancy an autumn cruise that takes you on a longer voyage, then many cruise lines are repositioning their ships and also sail unusual itineraries to North and Central America giving you a more cultural experience.

Autumn cruise deals can take you on a full transit of the glorious Panama Canal calling at Costa Rica and Guatemala amongst other places or catch the last of the Moroccan sun onboard a Norwegian Cruise Line ship.

There are fantastic autumn cruise deals on transatlantic crossings with the likes of Cunard, the most iconic liners cruising to far ends, from Southampton to New York. You may want to extend your stay in the 'Big Apple' for a little retail therapy and grab yourselves a bargain before the Christmas shopping trips begin!
A Taste of Autumn Cruises
Cruise Lines for Autumn Cruises