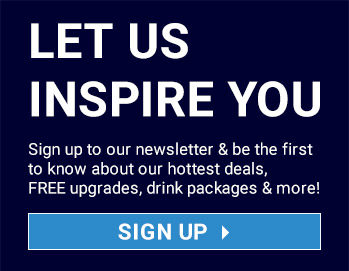 P&O Adult-only Cruises
Whether you're looking for an escape to the sun with friends, a romantic getaway or you just want to simply relax as a solo traveller, P&O adult-only ships offer peaceful retreats away from the bustle of everyday life. Catering exclusively for adults, P&O's three adult-only ships provide luxurious onboard entertainment, elegant spas, exquisite lounging decks and al fresco dining and late-night dancing.
A taste of Adult Only Class Cruises
PO Adults Only Classes
Forget the hassle that comes with a regular family holiday. Life onboard a P&O family-friendly ship is a breeze. The family fleet includes the Aurora, Azura, Britannia, Oceana and the Ventura. Each ship has been purposfully designed with comfort, relaxation and entertainment in mind.
Relax aboard the Adonia
Carrying only 710 passengers, the Adonia is the smallest of P&O's adult-only fleet. Hailed for preserving exquisite cruising traditions, guests aboard the Adonia can enjoy a wide-range of activities from afternoon tea, an array of enriching lectures, ballroom dancing on a classic parquet dance floor and elegant black tie events.
The Adonia's small, close-knit community of passengers makes this adult-only ship ideal for solo guests, as meeting and socialising with fellow shipmates is comfortable and done with ease.
Enjoy the tranquility of the Arcadia
Following some serious upgrades and refurbishments in 2013, the Arcadia is one of P&O's larger adult-only ships. Sophisticated by name - and by nature - the Arcadia's signature features include a boutique cinema and three-tiered theatre, an extensive spa with hydrotherapy pool, thermal suite and an impressive art gallery boasting over 3,000 works of art.
A superb experience for food-lovers, the Arcadia possesses a variety of restaurants, including a Meridian Restaurant and Neptune Grill, Marco Pierre White's 'Ocean Grill' restaurant and Atul Kochhar's 'East' restaurant. Coupled with a range of balcony cabins and butler service suites, guests can truly make themselves feel at-home onboard.
Step on board the Oriana and unwind
Furnished with teak decks and Art Deco touches, the Oriana is P&O's third adult-only ship and is just as spectacular as its sisters. Named by the Queen in 1995, the Oriana received a multi-million pound refurbishment in 2011 and offers passengers a royal reception.
In addition to relishing in exceptional dining and top class entertainment, passengers are invited to relax and unwind from the moment they step on board. Highlights include the Monte Carlo casino, Chaplin's cinema, the Theatre Royal and Harlequins - Oriana's largest and most lively nightspot.
Astonishing cruise deals with Cruise 1st
For a journey of a lifetime at an unbeatable price, P&O adult-only deals with Cruise 1st are not to be missed. Renowned for five-star customer service, P&O take care of all the details. Book your P&O adult-only cruise today and step aboard for an unforgettable journey.
Explore more 15 day cruises With P&O Cruise Fleet.
Meet Adult Only Class Fleet
P&O Adult Only Cruise Video
Take a look this amazing cruise line!
Error