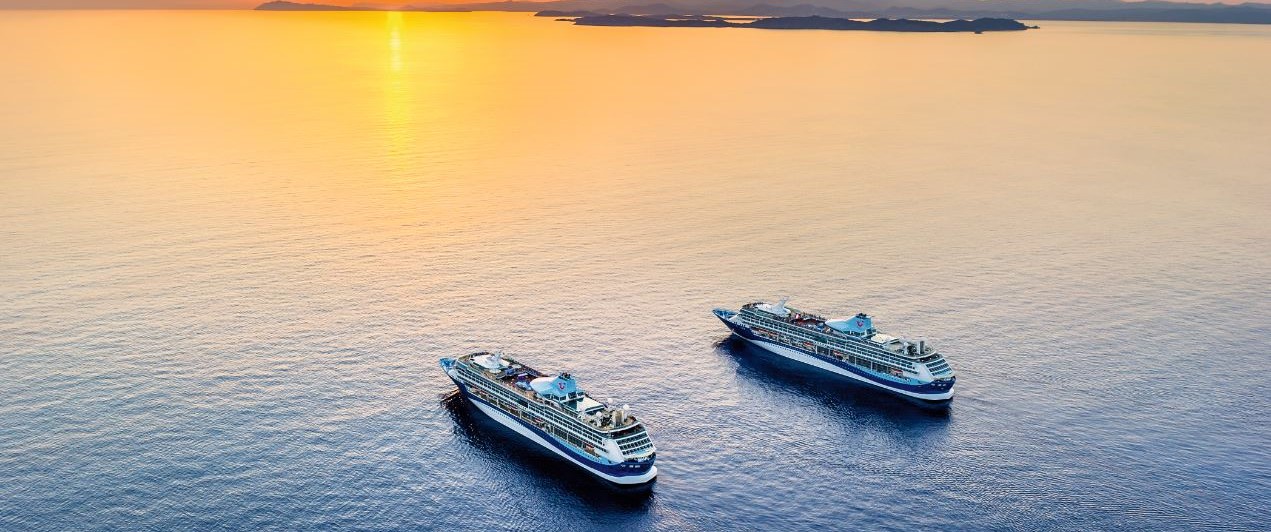 Marella Discovery 2
A vast vessel stamped with the signature details and design you'd expect, Marella Discovery 2 showcases the line's increasing profile on the seas. Being the sister ship to Marella Discovery means she shares most of the top-class facilities. These includes an outdoor cinema, rock climbing wall and a minigolf course. Not to mention the two pools – one indoor and one outdoor along with seven restaurants and a spa. And to top it all, there are plenty of entertainment venues with Broadway-style performances on every night in the show lounge
A Taste of Marella Discovery 2 Cruise Deals
Marella Discovery 2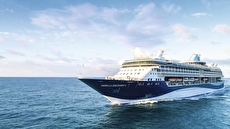 Eastern Experience 1
13th Dec 23 - 14 Nights
All Inclusive Cruise!
WHY CRUISE ON MARELLA DISCOVERY 2?
Broadway-Standard Entertainment
Marella Discovery 2 prides itself in providing guests with an array of world-class, Broadway-level entertainment. Varied and exciting, no two nights are ever the same. The Broadway Show Lounge, an 800-plus capacity theatre complete with plush seating, plays host to 11 fantastic shows, including Beatz Interactive, a unique dance performance that sees its performers show off their skills in LED-lit costumes.
Squid & Anchor, the ships very own British Pub at sea features family game shows, virtual band performances and all manner of hi-tech evening entertainment, including stuff for kids, while Movies by Moonlight lets you experience the wonders of open-air cinema, snuggled up under a blanket with plenty of popcorn and hot chocolate, too!
If lady luck's on your side, don't forget about the casino. With blackjack tables and fruit machines, seasoned players and beginners are welcome, with live entertainment and a bar for that extra bit of Vegas-style glamour.
Palate-Pleasing Foodie Offerings
The food on Marella Discovery 2 does not disappoint. With seven restaurants for guests to dine at, the choice of cuisine is impressive and varied, with traditional classics sat alongside treats that are a foodie's dream.
47° is the ship's main venue, serving up classic dishes morning to night in a grand, elegant space with plenty of sea views to bask in too. On its second floor, you'll find Gallery 47°, a chic Italian eatery with a laid-back atmosphere and a menu filled with iconic dishes. Venturing further afield, Kora La presents pan-Asian dishes like beef rendang and spiced king prawns that prove impossible to resist. It even has its own sushi bar tucked away inside!
Contemporary Cabins and Sumptuous Suites
Whether you'll be whiling away the hours or just need a sound place to sleep, Marella Discovery 2's rooms abound with comfort, space and style. With air conditioning, wardrobe space, a safe, a hairdryer, tea and coffee-making facilities as standard, the only thing to decide is which type of room you go for. Wake up to serene waters and abundant sun in a Balcony Cabin, go solo in a single inside cabin or keep the clan happy with a spacious, seven-person Family Suite. Whatever option you opt for, these comfy retreats refresh and rejuvenate every minute you're onboard.
Looking for something extra special? The Royal Suite Cabin with Balcony and Premier Service is fit for kings and queens, with a hugely spacious design, a separate living room, en-suite WC and shower, and balcony. Built for those who want to splash out. There's even a baby grand piano and whirlpool bath.
A Selection of Onboard Amenities
Ocean Beauty Spa & Salon
Steakhouse Surf & Turf
Kora La
Islands
Snack Shack
47*
Gallery 47*
The Glass House
Pure Portrait Studio
Broadway Show Lounge
Bar Eleven
Squid & Anchor
Movies by Moonlight
Live Casino
Hideout (Teen Club)
Whirlpools
Live Room
Atrium Bar