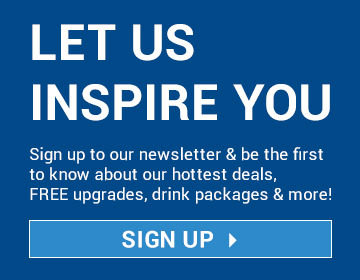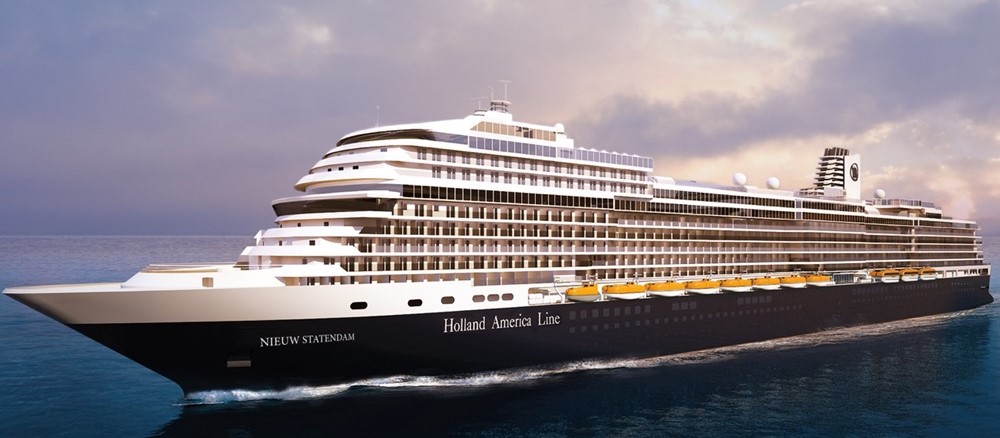 Nieuw Statendam - Holland America
Launched in December 2018, Nieuw Statendam reflects Holland America's 140-year heritage with a graceful, classic presence, sophisticated design, onboard amenities and entertainment that represent the pinnacle of Dutch cruise tradition. Boasting a sumptuously designed interior that's as impressive as it is inviting, design insights from world-class ship architects make every second of your time onboard a delight. Raising the bar further, spacious, endlessly comfortable accommodation is complete with modern touches, while a veritable assortment of activities and entertainment mean you'll always be spoilt for choice at sea on this elegant mid-sized ship.
A Taste of HAL ms Nieuw Statendam Cruise Deals
Nieuw Statendam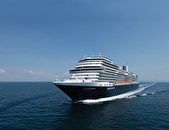 2nt Fort Lauderdale & 10 Night Southern Caribbean
20th Nov 20 - 12 nights
Nieuw Statendam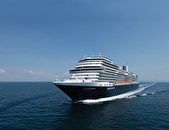 Luxury Southern Caribbean
20th Nov 20 - 13 nights
FREE 2 night hotel stay in Fort Lauderdale
,
Enjoy Private Island - Half Moon Cay
Nieuw Statendam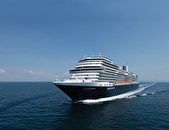 Luxury Southern Caribbean
9th Nov 20 - 14 nights
FREE 2 night hotel stay in Fort Lauderdale
WHAT YOU WILL FIND ON BOARD
Incredible Accommodation
A fleet of suites and staterooms mean that Nieuw Statendam caters to a variety of travel styles. Crafted to optimise light and space to the fullest by its in-house interior designers, the stateroom has been redefined following guest feedback. Modern touches such as bedside USB ports and frameless shower glass doors sit alongside luxurious vintage flourishes, creating a living space that impresses second after second.
From interior staterooms to Pinnacle Suites, whichever type of cabin you choose to stay in - whether you just need somewhere to keep your belongings or you love to lounge - expect comfort and space as standard. Guests staying in either a Neptune or Pinnacle suite can gain access to the Neptune Lounge, an exclusive area where guests are open to relax, get to know others and help themselves to the services of a dedicated concierge.
Activities and Workshops
Replete with an array of activities and workshops, staying busy onboard Nieuw Statendam is easy. Perfect your palate with tasting and wine-blending classes at BLEND by Chateau Ste. Michelle, or sharpen up those culinary skills as part of America's Test Kitchen, a mix of workshops and cooking shows conducted by expert chefs.
If you love to learn, then give a go at the digital Workshop and get to grips with video-editing, photography tips and all manner of helpful skills. The Greenhouse Spa & Salon rejuvenates and relaxes after a day in port or on the basketball and volleyball courts, while an array of shops are on hand to indulge in a spot of retail therapy.
Why Cruise on MS Nieuw Statendam?
Unique Interiors
A many-splendored look on board ieuw Statendam, taking inspiration from a multitude of sources, wows from the second you step on the ship. Building on Holland America's signature service and style, their new ship is resplendent with dazzling, enchanting interiors.
Created by hospitality designer Adam D. Tihany and world-class ship architect Bjørn Storbraaten, the result is a variety of open spaces bathed in warming glows, a flair for the dramatic and grand interiors inspired by the fluid curves of musical instruments. The ship's focal point - its central atrium - is a monumental three-storey delight, where high-definition projections are cast onto the ceiling, subtly changing through the day. Gently moving clouds form into shimmering constellations as day turns to night, creating a gently relaxing ambience to bask in.
Decadent Dining
On Nieuw Statendam, variety is the spice that sets the food here apart from others of its kind. With an extensive array of dining venues to eat at, no two days are the same here. Enjoy poolside America Fare from the Dive-In, pull up a chair at Canaletto and share authentic Italian dishes with your friends and family, or celebrate the flavours of the ocean at Sel de Mer's peerless seafood specialities.
For light bites and quick snacks, be sure to sample some delicious pick-me-ups at the Lido Market and Grand Dutch Café, while round-the-clock classics are what The Dining Room does best. If you really want to push the boat out, check out Tamarind's Far East cuisine inspired by the elements, or book a table at The Pinnacle Grill, an intimate, exclusive venue serving the absolute best in American delights, from Alaskan king salmon to superb beef cuts from Washington State's Double R Ranch.
MS NIEUW STATENDAM'S AMENITIES
Restaurants
Bars and Lounges
Two Swimming Pools
Shops
Casino
Poolside Cinema
Club HAL and The Loft kids' club
Take a look at what Holland America has to offer