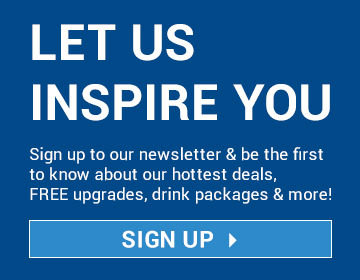 Tasmanian Getaways
When you think of Australia, places such as Queensland, Sydney, and the Great Barrier Reef spring to mind. These are the typical destinations people visit down under, so they're often packed full of tourists and holidaymakers. But where do you go to experience real, authentic Australian culture? What if you want to avoid the major tourist traps and see what the country really has to offer?
If you want to be amazed by the true culture of Australia, take a cruise to "the Apple Isle" of Tasmania. This island is Australia at its most genuine. Tasmania is known for its fresh produce and spectacular natural views. It's where landscapes soar from the mountains of the national parks to the stunning bays and beaches where the sun shines gloriously. Gourmet food trails abound across the different regions, with wine and cheese a speciality during your Tasmanian experience.
A Taste of Cruises to Tasmania
Carnival Splendor

New Zealand Discovery with Sydney Stay
16th Nov 22 - 16 nights
Includes 3 night Sydney stay
Radiance of the Seas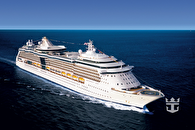 The Best Of New Zealand & The Great Barrier Reef
4th Feb 23 - 27 nights
Brand New Itinerary Just Released
,
Includes FREE Sydney Hotel Stay
Start Your Tasmanian Adventure Today!
Considering Tasmania is a fairly small destination, it is well known for its vast, rugged wilderness protected within national parks and reserves. During your onshore excursions, there's plenty of things to see and activities to take part in. Why not take a stroll up to the Montezuma Falls on the West Coast Range? Or visit a horsetail waterfall on a tributary to the Pieman River? You'll fall in love with Tasmania when you see its natural beauty.
Are you the trekking type? Enjoy a long hike up Mount Wellington, also known as kunanyi, located in south-east Tasmania, for a panoramic view of your surroundings. Venture through the caves of Mole Creek Karst National Park in the north, or tour the Tasmania Zoo in Launceston. Almost 900 acres of old growth native bushland are home to the largest collection of native and exotic animals you've ever seen before!
Book Your Travel to Tasmania
Take a look through our Tasmania cruise deals below and start planning your holiday today! Cruising provides an added element to your holiday, and the fun times begin as soon as you board the ship. With a variety of fun activities and events to enjoy onboard, you'll be able to relax and travel in style.
Want to tailor a Tasmania cruise package around your specific budget and requirements? Explore our full range of fantastic cruise deals or give our friendly and knowledgeable team a call today.