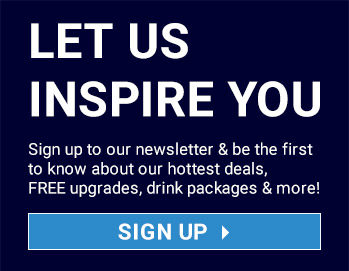 Holland America Vista Class

Vista Class
Vista Class ships are some of the most luxurious at sea. Each Vista Class Ship is a 5 star ship and you'll immediately notice from the moment you step onboard that you are in for a fun and magical experience.
The Vista Class of ships is made up of five ships from Holland America Line and MS Arcadia which sails for P&O Cruises. The Holland America Line ships of the Vista Class are the MS Zuiderdam, MS Oosterdam, MS Westerdam, MS Noordam and the MS Eurodam – although the latter is considered to be an enhanced Vista Class ship (sometimes referred to as a Signature Class ship).
The ships all entered into service between 2002 and 2007, offering mid-sized cruising with comprehensive services and facilities – designed for cruise passengers who enjoy the features of larger ships as well as the intimacy of smaller vessels.
All Vista Class ships have been designed to ensure that a high percentage of staterooms benefit from oceans views and more than two thirds are served by private verandas. This move ensures that guests can fully enjoy the peaceful beauty of traversing the open ocean and having full days at sea.
The four ships of the traditional Vista Class are named for the points of a compass in the Dutch language – Noor (north), Zuider (south), Ooster (East), and Wester (west). The cruise line has previously operated other ships with the prefix Zuider and Wester.
Holland America Line first prompted the design of the Vista Class using Panamax guidelines which allow the ships to pass through the Panama Canal.
The MS Zuiderdam was the first member of the Vista Class of ships to enter service and currently splits her time between Southern Caribbean itineraries which includes a half-transit of the Panama Canal, and Alaska – offering cruise around North America and towards the Arctic.
The second member of the class, the MS Oosterdam alternates her time between the South Pacific and Alaska – occasionally taking in one-off cruises. The ship was christened by Her Royal Highness Princess Margriet of the Netherlands in 2003, during a three-day event which celebrated Holland America Line's 130th anniversary.
The MS Eurodam is part-Vista Class and part-Signature Class, and currently holds the honour of being the largest member of the entire Holland America Line fleet alongside sister ship MS Nieuw Amsterdam. Art plays a significant role in the ship's design with reproduction of works by famous Dutch artists making appearances throughout the public areas.
The odd one out of the Vista Class is the MS Arcadia – belonging to P&O Cruises, the vessel was launched in 2004 and was actually ordered by Holland America Line in 2000, before being allocated to P&O Cruises three years later.

A taste of Vista Class Cruises
Holland America Line Video
Take a look this amazing cruise line
Error