Introducing Cruise1st Travel Money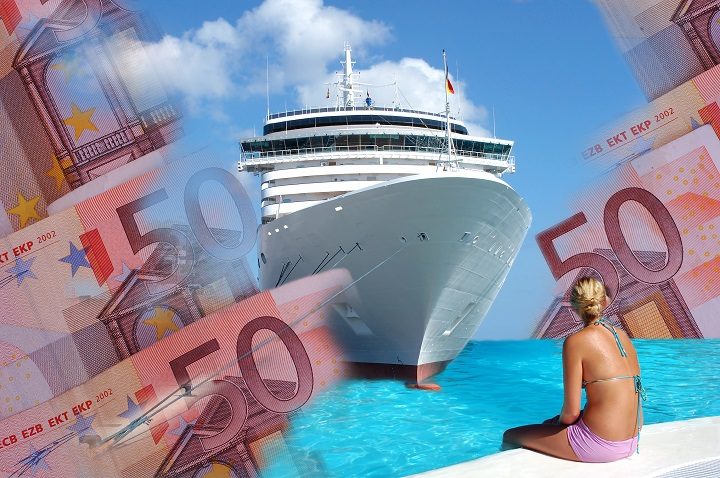 Buy your travel currency...
We understand that cruising is an easy cash free way of traveling, as onboard its all on account and you settle up before you disembark, but what about when you're docked and off on your shore excursions or shopping in the nearest port? You may even have a stay before or after your cruise so you may need a little more spending money.
We are delighted to introduce you to Cruise1st Travel Money.
Here you can buy your travel currency, order online and get it delivered straight to your door quickly and safely.
This secure and convenient service benefits from some really great exchange rates that beat the Post Office, with the opportunity of next business day delivery to home, work, family and friends. It costs absolutely nothing to sign up and through our partnership with Spendology we have access to wholesale rates usually reserved for only the very largest bureaux de change. We have also invested heavily in technology to drive down the costs of processing and delivering orders so that we can pass on the benefits.
Benefits of ordering through Cruise1st
You can order up to 5 currencies to the value of £2,500.00 in one transaction.
We can deliver anywhere in the UK that Royal Mail offers Special Delivery coverage.
You can also choose a nominated working day for delivery within in the next 7 days.
Exotic currencies may have an additional 1 day lead time.
For complete peace of mind, this service is fully insured, so you know your cash is safe from our door to yours.
Delivery costs £4.99 for orders of up to £500 and is free if you order more than £500.
You can pay an additional fee for a Saturday or 9am delivery
**Important Notice: You can upgrade to clean currency in Euro & Dollar. This means the currency is STERILE & VIRUS FREE.
You can find more information here
If you have used our Cruise1st Travel Money service and have other holiday plans in the future, we can still provide currency for those trips. Wherever you're bound and however you get there, we can still help.
If you haven't yet used this service, why not sign in today on the link below to create your account.