P&O Cruises Cruise deals
Our P&O Cruises Sale is on! Giving you fantastic prices on The Med & Caribbean cruises in 2015!P&O
has something for everyone. Kick start your day with a trip to the fully-equipped gym and take part in a whole range of classes from Pilates to Tai Chi. Play on some of the worlds most famous courses on the Aurora and Oceana's golf simulators, challenge friends to a game of cricket or try your hand at a traditional game of shuffleboard. Of course you can stay on deck all day reading a book and sipping cocktails and just relax in the sun. Evenings are the social hightlight of the day. Comedy, theatre and music come to life as the light fades and your ship lights up with no end of options for a great night of enjoyment and entertainment.
Call or search online for may more 2015 cruises

At present, P&O has confirmed four dedicated Strictly Come Dancing cruises scheduled to set sail in 2015. The cruises will be serviced across the fleet, with at least one set to be held on-board the line's newest vessel, Britannia. P&O is expecting an influx of interest and is encouraging passengers to get in quick to avoid disappointment. Dates are as follows:

April 23, 2015 – 14 night cruise on board Aurora. Calling at Portugal, Gibraltar & Spain.
May 28, 2015 – 14 night cruise on board Ventura. Calling at Portugal, Monaco & Italy.
June 20, 2015 – 14 night cruise on board Azura. Calling at Scandinavia, Russia & Estonia.
July 25, 2015 – 14 night cruise on board Britannia. Calling at Canary Islands & Iberia.
You can be certain that with 7 ships in the fleet P&O Cruises have something for everyone's holiday needs and on every ship you will experience P&O's exceptional service, super entertainment and fabulous cuisine as well as unique features of each ship.
Families can enjoy cruising on mid-sized ships
Aurora & Oceana or larger family ships Azura & Ventura
. If you're travelling without the kids or just want an adult only cruise then you can enjoy fantastic itineraries onboard
Oriana, Adonia & Arcadia
. From 2 night mini breaks, and fly Cruises to the Mediterranean, Caribbean or even a world cruise, you can do it with P&O Cruises.
2015 sees
P&O Oceana
homed in the Mediterranean. With 14 beautiful itineraries and 9 fabulous destinations from the stunning Greek Isles and French Riviera to the ancient sites of Rome and you can fly straight to the Med and begin your 7 or 14nt Cruise.
Call or search online for many more P&O cruises
What our customers think:
cruise1st.co.uk is rated 4.3/5 based on 1000+ reviews from the last 12 months. Read our Reviews.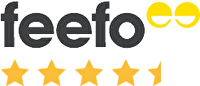 Reviews Score
Our score is based on reviews collected via Feefo, the independent customer research specialist.
Many more P&O Cruises available, search online or give us a call today!