River Seine
What better way to take in the City of Love than from the magic of the water? Many cruises will begin in beguiling Versailles before flowing down the river to Paris.
Those with a penchant for romance will fall in love with the ever-changing banks of this majestic river. You will glide through historic Normandy, taking in verdant vineyards, fairy-tale castles and charming half-timbered villages along the way.
There is awe-inspiring history to enjoy at every turn on a cruise along this charming waterway, including magnificent Medieval abbeys, huge Gothic cathedrals and the Rouen, where Joan of Arc met her fiery end.
Whatever your interests, you'll have a great time. So, come for the romance and stay for the history… or vice versa!
Viking Kadlin

Paris & the Heart of Normandy
13th Aug 20 - 7 nights
Luxury award winning river cruising
S.S. Joie de Vivre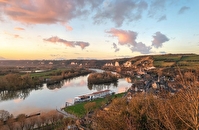 Paris & Normandy - Paris to Paris
25th Oct 20 - 7 nights
The Most All Inclusive Cruise Line On The Rivers
MS Jane Austen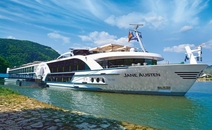 The Seine, Paris & Normandy
27th Oct 20 - 7 nights
Includes flights, transfers, meals & selected tours
HIGHLIGHTS OF THE SEINE
Paris
What can be said about Paris that hasn't been said already? Well, when it comes to river travel, quite a lot. Officially the most popular tourist destination on the planet, Paris is full of historical landmarks. How do you get the perfect shot of the Eiffel Tower? By boat, of course. This is a truly special way to take in the City of Love. Visit the Eiffel Tower, the Louvre and the Champs Elysées, then take the time to order coffee and croissants from one of Paris' many boulangeries and soak up the atmosphere of this wonderfully vibrant city.
Versailles
The monumental Château de Versailles is every bit as impressive as you'd imagine. The spectacular, imposing structure built by Louis XIV in the mid-17th Century remains France's grandest and most famous palace, and the hordes of tourists who visit are testament to this. Thankfully, the former hunting lodge is nestled in amongst fabulous landscape gardens to allow you a little quiet time if you need it. Although Versailles is the city's most famous Palace, it's certainly not the only one. Take in Marie Antoinette's Hameau de la Reine (a mock village of thatched cottages where Marie Antoinette liked to play milkmaid) as well as her palaces, the Grand and Petit Trianon, before stopping for a picnic of fresh bread and cheese on the banks of the Seine.
Your inner romantic cannot fail to be moved by the history, the architecture and the beauty of a cruise along the Seine. You'll only wish you'd stayed for longer.
River cruise lines that visit the River Seine